SCHOELLERSHAMMER GmbH is a family business
now in its seventh generation. Integrity and respect for
people and the natural environment are the cornerstones of
our corporate policy.
Schoellershammer is founded on values that must be lived in
our everyday life, so we are therefore establishing this Code
of Conduct which incorporates the most important values
and principles of the company.
Production from recovered paper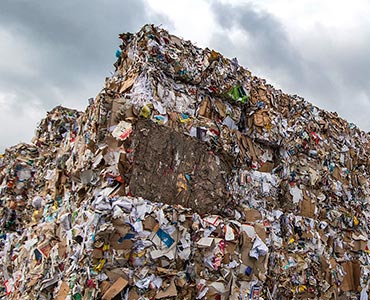 Today, we process some 550,000 t of recovered paper from the region. Our raw materials consist of 100% recovered paper and all our products are FSC®--certified. Our House uses the following recovered-paper and -board grades (pursuant to the European list of standard grades of recovered paper and board, EN 643):
1.02 Mixed paper and board (sorted)
1.04 Supermarket corrugated paper and corrugated board
4.01 New shavings of corrugated board
4.03 Used corrugated kraft 2
Here, we use household, commercial and industrial sources in cooperation with the disposal sector and the recovered-paper trade.
In view of our status as an energy-intensive Company, SCHOELLERSHAMMER in 2011 professionalized its energy-management system (EN ISO 50001) and has lowered its energy consumption per tonne of paper by over 30% in recent years. From 70,000 t of lignite and 27,000 t of paper fibre residues we generate, in our in-house CHP plant (η > 80%), the annual heat requirements of our paper machine 5. Thanks to the co-combustion of biogenic paper fibre residues, around 6,000 t of lignite is saved and about 10,000 t of climate-harming CO2 emissions avoided. A part of our entire electricity consumption of 170m kWh is covered by our own power generation. Two cogeneration plants (CHPs) operated on biogas from our waste-water purification plant also generate renewable electricity for around 650 single-family homes.
Please find our emissions report for downloading here.
emissions report